Sommer Needlepunch is a dynamic and motivated team at your service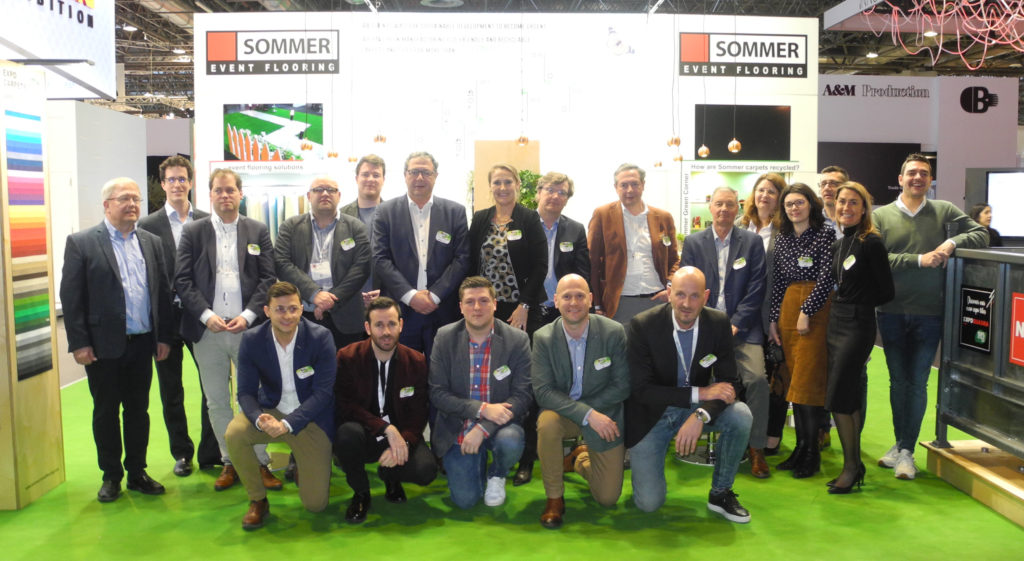 The sales department
Our sales team is at your disposal to advise you and offer you solutions adapted to your flooring needs.
Production and maintenance
Our technicians manufacture your carpet with the utmost care on a continuous basis.
A maintenance team ensures that the machines work properly.
Laboratory and quality control
Our technicians check the production every day to ensure the constant quality of our carpets. Samples taken are then analysed and classified to ensure good traceability. Tests are also carried out on the carpets to evaluate their resistance to traffic, to UV (for the garden collection)…
La R & D
Skills and knowledge of industrial processes enable us to provide the best solutions to all problems.
Purchasing and logistics
Our buyers guarantee the delivery times and the quality of the components of our carpets.
Our logistics department provides you with real performance and offers you delivery times that meet your expectations.
Indices d'égalité salariale Femmes-Hommes 2021
SOMMER NEEDLEPUNCH calcule et publie chaque année, conformément à la législation sur l'égalité Femmes-Hommes (La loi pour la liberté de choisir son avenir professionnel), l'Indice d'égalité salariale Femmes-Hommes

Cet indice est composé de cinq indicateurs couvrant les écarts de rémunération entre les sexes, les différences d'augmentation de salaire individuel, les différences de promotion, le pourcentage de salariées augmentées au retour d'un congé de maternité et la représentation des femmes dans les dix premiers salaires.
En 2021 :
| | |
| --- | --- |
| Indicateurs | Résultat obtenu |
| Ecart de rémunération entre les femmes et les hommes | Non calculable |
| Ecart de taux d'augmentations entre les femmes et les hommes | 35 sur 35 |
| Pourcentage de salariées augmentées dans l'année suivant leur retour de congé maternité | Non calculable |
| Nombre de salariés du sexe sous-représenté parmi les 10 plus hautes rémunérations | 5 sur 10 |