SOMMER NEEDLEPUNCH
Founded in 1880, Sommer Needlepunch, a French company located in the north of France, is Europe's leading manufacturer of textile floor coverings for events.
An international brand renowned for its quality and professionalism, Sommer offers a wide collection of carpets and tiles to enhance all your ephemeral events.
Because respect for the environment has always been part of our DNA, Sommer manufactures 100% recyclable event carpets (flat, glittery or totally customized according to your design) as well as carpet tiles which are also 100% recyclable.
All our products are eco-designed, which means that they limit the use of virgin raw materials by integrating recycled materials into our manufacturing process. We also optimise and adapt our processes to make them as energy-efficient as possible.
Sommer Event Flooring is the company's events sector.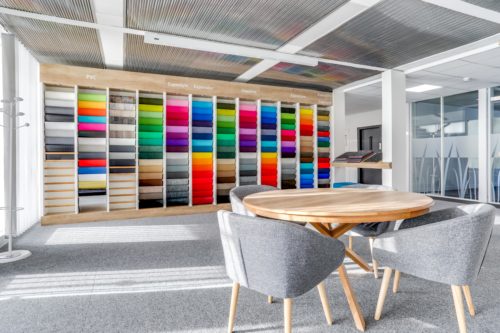 Event
100% recyclable carpets and textile tiles for all your events: stands, fairs, exhibitions, seminars, congresses, private receptions, marquees, shows, fashion shows, company parties, student parties, sports events, inaugurations, weddings, birthdays, communions, baptisms, etc.
100% customizable and recyclable carpets: let your creativity express itself! 
Synthetic grass with or without fire classification to enhance all your events. 
Collection of PVC floor coverings.